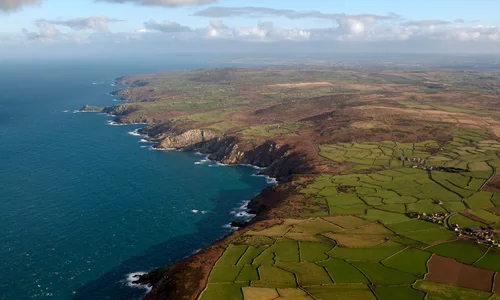 We are looking for an excellent project manager with great people skills to lead and manage the Penwith Landscape Partnership scheme. This is a challenging role; overseeing the delivery of 13 projects involving a combination of contractors, paid staff, community organisations and volunteers. The Programme Manager will also lead on liaison with the National Heritage Lottery Fund, the PLP Board and within Cornwall Wildlife Trust.
This is a full-time, fixed contract to February 2023. The successful candidate will be employed by the Lead Partner, Cornwall Wildlife Trust.
Deadline for applications: Sunday 22nd September, midnight
Interviews: shortlisted candidates will be asked to attend an afternoon group session on Tuesday 1st October. Formal interviews will be held on Wednesday 2nd October in the Penwith area.
To find out more information, including the full job description and how to apply, please see the listing on the jobs page of the Cornwall Wildlife Trust website.
Image (c) Cornwall Council HER