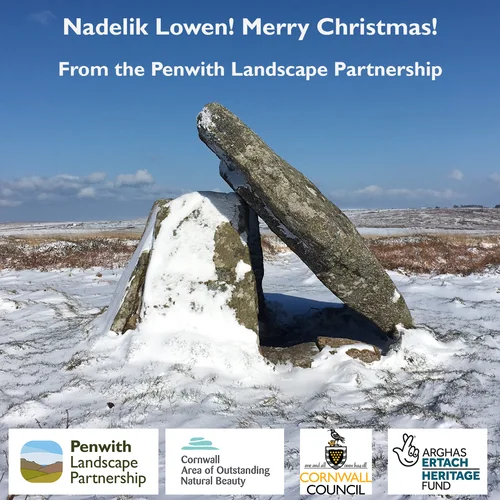 It's nearly Christmas! It's been a busy year for the Penwith Landscape Partnership, and we'd like to thank all the team, Board and Executive Committee members, partners and of course our volunteers for all their help and support over the year- we couldn't do our work without you. And a massive thank you also to the National Lottery Heritage Fund and our other funders too for their ongoing support- it is very much appreciated.
The Penwith Landscape Partnership office in St Just will be closed from 4pm on 20th December and will reopen at 9am on 2nd January. Please note that the team will also not be working over the Christmas break either- please do continue to send us any queries or questions and we will get back to you as soon as we can in the New Year.
We also think our volunteers deserve a fab Christmas break too so we will not be holding any volunteer days until the week beginning 6th January.
There will be posts appearing on our social media channels so stay tuned to Facebook, Twitter and Instagram for images and information on Penwith and our work, and of course do please use the website to find out any information you need.
See you next year, and in the meantime- Nadelik Lowen! Merry Christmas!