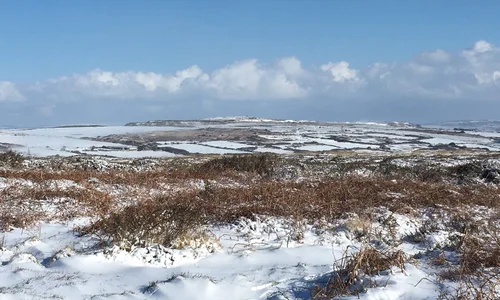 The festive season is coming upon us - and the Penwith Landscape Partnership team just wants to let everyone know that we will not be in the office (literally or remotely!) from 24th December 2021 to 3rd January 2022. You are welcome to email members of the team over this time, either directly (you can find our email addresses here) or using our Contact Us page, but please note that we will not be able to get back to you until the new year. Our office in St Just will also be closed over this time.
Our volunteer tasks are also taking a break for the festive season and will be back early in the new year. If you would like to burn off some of the Christmas treats by joining us as a volunteer, you can find out more by clicking here, and register online - we'll then get in touch with you as soon as we can in the New Year.
If you'd like to still hear about Penwith and our work over the festive period make sure you follow us on social media - you'll find regular posts on Facebook, Twitter and Instagram, and our YouTube channel has lots of content you can enjoy too.
We just wanted to take this opportunity to thank everyone who has supported us, including our partners, funders, and volunteers; you have helped our work continue in uncertain times and we're very grateful.
Nadelik Lowen! Merry Christmas! And see you in 2022.