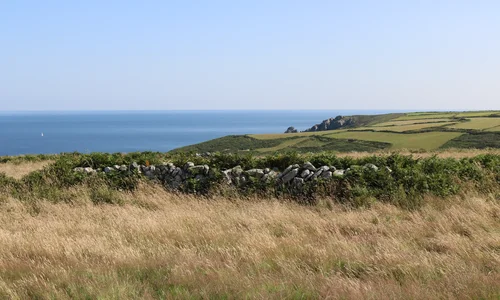 Join us for our 2022 Walking Weekend! Four walks will be held over Saturday 15 October and Sunday 16 October. Guided by the PLP Access Officer and PLP Ecologist, and with support from CASPN (Cornish Ancient Sites Protection Network), this is an opportunity for extra insight into some of the amazing places we've been working!
Details of each of the four walks is below. Availability is limited, so please click on the links to register for the walks. Please note that if you intend to come to more than one of the walks you will need to register for each one separately. Booking for all of the walks will close at 5pm on Friday 14 October.
All of these walks are all intended to be relatively short and accessible, will last two hours each and will be led at a gentle pace. Attendees are advised to dress sensibly for the conditions, be prepared for rain, and wear sturdy footwear. Please make sure you book a space for each party member.
Saturday 15th October
Bosigran Courtyard Houses - click here to book
10am - 12 noon.
A walk to the Bosigran Courtyard Houses, now publicly accessible via a permissive footpath courtesy of the National Trust. With archaeological insight from CASPN's David Giddings.
Less than a mile, on level ground. Few granite stiles but they can be bypassed.
Meet at Bosigran Farm, Pendeen, Penzance, Cornwall, TR20 8YX. Permission has been given to park at the farm for this event only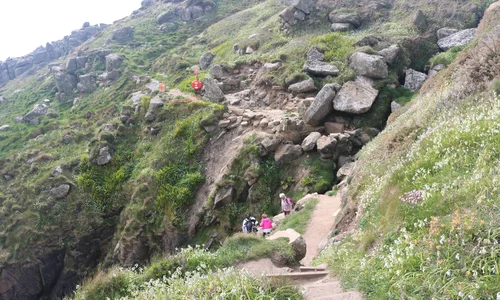 St Levan's Chapel - click here to book
2pm - 4pm
A walk to visit the remains of the tiny Medieval chapel clinging to the cliff edge overlooking Porth Chapel – recently excavated by PLP & CAU to make a record of the site before it is lost to erosion.
Less than a mile, but on uneven path and coast path, climbing uphill to return.
Meet in front of St Levan's Church, TR19 6JT. Parking available in field adjacent to the church
Sunday 16th October
Bosiliack Settlement - FULLY BOOKED
Please note this walk is now fully booked - you are welcome to book on another of the walks. Please book by 5pm on Friday 14th October.
10am - 12 noon.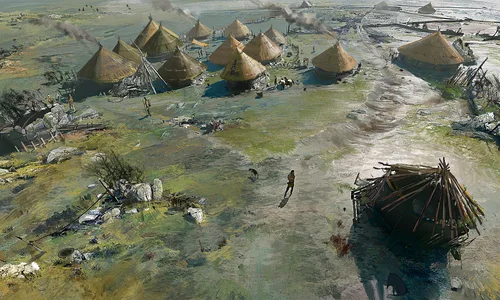 A short 'out and back' walk to this amazing Bronze Age settlement, with plenty of time to look around the site!.
Less than a mile, gentle ascent but uneven moorland path.
Meet at Lanyon Farm (permissive parking), TR20 8NY.
Bosigran Courtyard Houses – click here to book
2pm - 4pm.
This walk is a repeat of the walk taking place on Saturday morning.
Meet at Bosigran Farm, Pendeen, Penzance, Cornwall, TR20 8YX. Permission has been given to park at the farm for this event only