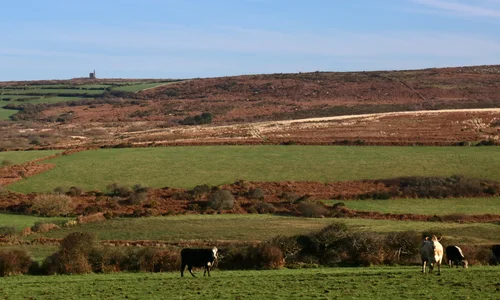 As we enter another lockdown this will inevitably have an impact on the Penwith Landscape Partnership and our work over the coming weeks.
The health and safety of our team and volunteers is of the utmost importance to us, and in light of the recent rise in Covid-19 cases both locally and nationally we are suspending all group volunteer activities until further notice. We know this will be a great disappointment to our volunteers, as it is to us! We will of course be monitoring the situation and will restart our group volunteering sessions when it is safe to do so. In the meantime we will be in regular contact with our volunteers, and they will be the first to hear once the sessions begin again. You can still register as a volunteer and be the first to hear about volunteering opportunities in the future - find out more on our Volunteers page.
The PLP team will also be predominantly working from home, and the St Just office closed to visitors. To contact a member of the team please either email or ring their mobile numbers - you can find our contact details here. Please bear in mind that mobile reception in Penwith can be patchy, and as such if a member of the team does not answer your call please leave a message or email instead and we will get back to you as soon as we possibly can. If you had any meetings arranged with members of the team they will be in touch to discuss this.
While we may not be out in the office or leading groups of volunteers out in the field, the team will be working very hard at home to plan activities and support the Penwith landscape and its residents however we can. Any updates about our work will be shared here on our blog, or on our social media accounts on Facebook, Twitter and Instagram. If you are missing being out in the Penwith landscape, our website has a variety of content allowing you find out more including information on ancient sites and trails, pages for farmers, and galleries of images for you to enjoy. We also have a number of videos on our YouTube channel and have more planned - so please subscribe to this if you haven't already, and follow us on social media for our latest news.
Finally, a massive thank you to everyone who has supported our work - the last year has certainly been challenging but with the support of our partners, funders, volunteers and the Penwith community we have been able to continue our work to care for and share our love for the wonderful Penwith landscape. This situation has proved that the community spirit in Penwith is stronger than ever, and we are proud to be a part of that and inspired by your strength. Meur ras!