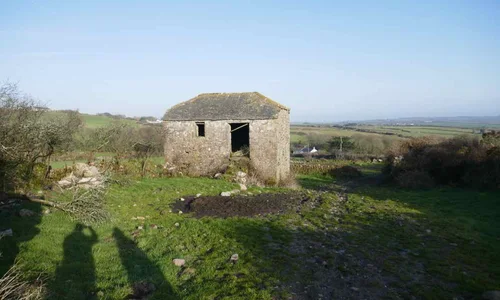 Drehevyansow y'n Tirwedh or Buildings in the Landscape is one of the thirteen projects that make up the Penwith Landscape Partnership programme of work, and one of five that focuses on supporting the Penwith farming community. It has two related objectives – to facilitate the restoration, repair or conversion of redundant buildings which have a historical, cultural and/or landscape value; and to provide a beneficial economic impact on existing farming units in Penwith. Project Officer James Evans is contracted to run this project for the PLP, working approximately one day a week for three years.
Whilst no capital funding is available for the physical conversions themselves, as part of this project there is funding and support available to farmers which will cover the stages of planning and building regulations necessary to enable the delivery of the proposals. We aim that by the end of the work programme in 2022, this project will have supported 20 proposals through planning, with property owners providing 20% match funding to the 80% funding provided by the project on eligible costs. Owners will be offered support and financial help to obtain the necessary planning consents- this involves the submissions and management of the applications with Cornwall Council and key consultees; and associated funding support which would typically include: Planning and Building Regulations fees, Architects plans; Bat and Barn Owl surveys; Structural Reports; Heritage Statements, Design and Access Statements, and Mining and Contamination report. If you are interested in seeing the type of planning documents our support can help create, please click here.
No end use for the buildings are excluded, but the proposed re-use must respect the qualities of the building(s) and their contribution to the historic and natural landscape character of the area, especially important as the the majority of the Penwith Landscape Partnership area is covered by either the Area of Outstanding Natural Beauty and/or World Heritage Site designations.
James is very keen to hear from farmers in the Penwith area who might have buildings suitable for this project, so please do get in touch. As a starting point after you have made contact, James will visit the site to identify the potential for eligibility for funding and to explain the process of obtaining support from the project thereafter.
For more information contact James Evans on james@evansplanning.co.uk or ring 07763007794.