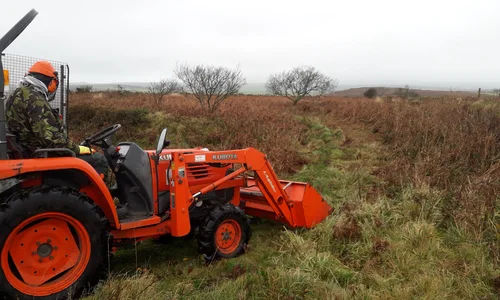 The Penwith Landscape Partnership will be running two LANTRA courses, which are free of charge to farmers and growers and their staff who live or work in the PLP area. The course details are as follows:
Wednesday 27th October 2021 9am – 5pm: Responsible and Effective Control of Commensal Rodents at The Knut, Rear of 1-4 Market Street, St Just, Penzance, Cornwall, TR19 7HX.
Friday 12th November 2021 9am – 5pm: LANTRA Technical Award in the Safe Use and Application of Fertiliser & Manure at Landithy Village Hall, Church Rd, Madron, Penzance, TR20 8SW.
If you would like to attend, please contact our Farm Environment Officer Phil by emailing philip.pengelly@cornwallwidlifetrust.org.uk or phone 0797 6731376. There are only a limited number of places available on each course so places will be allocated on a first come first serve basis. refreshments and a pasty lunch will be provided.
The courses will cover the following elements:
Course 1: Responsible and Effective Control of Commensal Rodents - click here to download an information sheet on the course
Course contents:
Legislation that affects pest management
Common terms for using biocides
Public health biocides product labels
Safe storage and transport of biocides
Disposal of biocides and containers
Keeping biocide records
Specific legislation and best practice for the management and control of rats and mice
Target pest species
Non-target species
Site surveys
Evaluate control options
Control programmes.
Course 2: LANTRA Technical Award in the Safe Use and Application of Fertiliser & Manure - click here to download an information sheet on this course
The training and assessment aims to assess the learner's knowledge and understanding of:
Consequences of not using and managing fertilisers and manures properly
Legislation and Guidance that affects organic and inorganic fertiliser use
Identifying different types of manure and fertiliser types and understanding product labels
The environmental impact of fertilisers and how they can be overcome
Safe Storage, Transport and Security
Health and Safety and dealing with accidents
Spreading Machinery
Working within NVZ's (SMR 1) or near water courses (GAEC 1)
Record Keeping
Manure Management Plans and Risk Maps