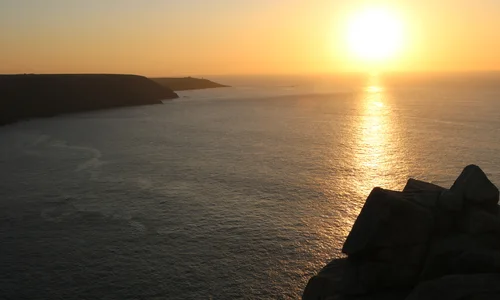 Bledhen nowydh da! A very happy new year to you all.
2019 was a very busy year for the Penwith Landscape Partnership, and it looks like 2020 will be another jam packed year too! Some of the things we have to look forward to are:
More exciting volunteer days working with access paths, ancient sites and Penwith's wild spaces- as well as clearing vegetation this could include ancient site surveying, wildlife identification and surveys, seed harvesting and spreading, building new stiles and gates, and Cornish hedging!

There are other volunteer opportunities available for those who would like to help in other ways- for example historical research

Exciting training opportunities, some including sharing traditional skills

Cornish language based events such as taster sessions and language days

Workshops on interpreting the landscape through the arts for both families and adults

Our participation in Penwith events

Continued support for Penwith's farming community

More digital content on the Penwith landscape, including on our ancient sites and trails

... and much more!
Phew! Don't miss being the first to hear about these opportunities- as well as visiting this blog you can register as a volunteer to be the first to hear about the volunteer days and training opportunities, check our events page regularly for new event listings, register for our mailing list to receive our newsletters, and follow us on social media- you can find us on Facebook, Twitter and Instagram.
We look forward to working with many of you over the coming year to benefit and celebrate Penwith's living, working landscape.