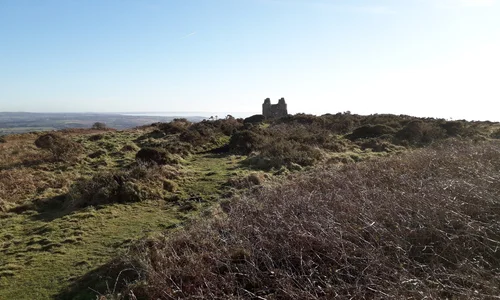 Following on from government guidance to prevent the transmission of COVID-19, the Penwith Landscape Partnership (PLP) team have had to review our plans for the coming months to protect our team and volunteers. At present this includes:
All PLP run events are cancelled up until the end of May. This includes our regular volunteer days on Wednesdays and Thursdays. We are very sad about this as we had some great volunteer tasks coming up, but the safety of our team and volunteers comes first. We will be keeping in regular touch with our volunteers throughout this period, and will be looking at other potential types of volunteering that can safely take place from home during this time.
Our Farming Futures open day that was due to take place on 24th March is postponed- we hope to reschedule for September and will confirm the new date with those who registered as soon as we can.
Our Bygone Penwith event that was due to take place on 26th March is also postponed- we hope to reschedule this for later in the year. Again we will keep in touch with those who registered an interest, and post a new date on our Events Page and social media channels as soon as we can.
We will also not be participating in any externally run events until the end of May.
The PLP team will be working from home, and as such our office in St Just is now closed. Members of the team will still be available via email and mobile (although mobile reception in Penwith can be a bit spotty so please bear with us if we don't answer the phone the first time or it goes to answerphone- we will get back to you as soon as we can!) You can find contact details for all the team here.
At this point any events we have planned from June onwards are due to take place as normal, however this is a rapidly changing situation and this may alter. We will of course let you know any updates or changes as soon as we can.
Despite the disruption, the PLP team will still be working hard throughout this time, planning future activities and sharing information on our work. We aim to share a number of blog posts with you on the Penwith landscape and our work within it, and will also be regularly updating our social media channels too- so make sure you follow us on Facebook, Twitter and Instagram for news, pictures and facts about Penwith and our work.
The current situation is unexpected and has and will inevitably cause a great deal of upheaval- we apologise for the disruption and thank you for bearing with us, as we continue to work to care for and celebrate Penwith's amazing living, working landscape.