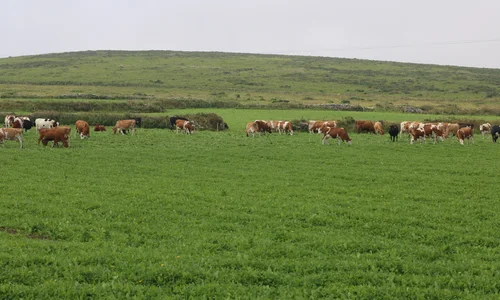 LIC Pasture to Profit Conference 2019 - Mind the Profit Gap
Wednesday, 16 October 2019 from 08:00 to 17:30
Stareton Hall, Stoneleigh Park, Kenilworth, CV8 2LZ
We are pleased to offer an opportunity to attend this conference that will give you a vital insight into improving profitability from pasture on your dairy farm. The Penwith Landscape Partnership is able to sponsor a limited number of tickets at a discounted rate of £100 (normal cost £160+£11.15 booking fee).
If you wish to attend please send an email with your name, mobile number and farm address to: info@precisiongrazing.com with the subject: "LIC Event"
This offer is for farmers in the Penwith region only and limited to 1 ticket per farming business.
Deadline to apply is 30th September.
Tickets are available on a first come first served basis. You will receive an email to let you know if you have been successful. You will be required to buy your own ticket then a refund of £71.15 will be made after the event by bank transfer.
Hope to see you there!