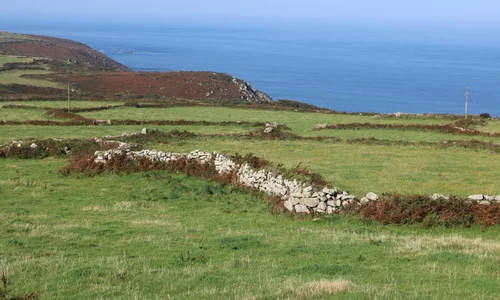 Our virtual hedge week is coming on 6th-9th April 2021!
The Penwith Landscape Partnership is celebrating the wonders of the wonderful Cornish Hedge with a week of exciting events. These amazing structures are everywhere across the Cornish countryside, sometimes overlooked, but they are true marvels: skillfully constructed, full of wildlife, some as old as the pyramids, still doing the job for which they were constructed; and framing our views of the landscape.
This year we can't do an 'in person' event so we're saving that for another day, and instead we're going online!
The week will kick off with a lighthearted look at hedges, with the launch of a hilarious but informative short film by Squashbox Theatre on Tuesday 6th April – keep an eye on our website and YouTube Channel for that!
The following days will feature the publication of our Hedge activity pack, designed to be fun, educational, and to really get you thinking. We will also be launching a Hedge photographic competition so you can share with us the beauty of your favorite hedge! Details will be on our website for how to enter.
The week will be rounded off on Friday 9th by an online talk from Will Coleman from Golden Tree Productions. Will will be talking about the Kerdroya project; the World's largest labyrinth, made from Cornish Hedges; and the formation of the Cornish Hedge University! Keep an eye on our website and social media channels for details on how to attend.
We can't wait to celebrate the wonderful Cornish Hedge with you all.