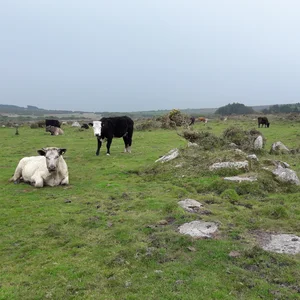 Amethyans ha Godhvewnans
Farming and Wildlife
The Penwith Landscape Partnership are pleased to be able to offer a range of information, training and support for farmers. Five of our thirteen projects focus specifically on farming, particularly supporting work that enhances the rich biodiversity of Penwith. See this page for details of our farming and wildlife related projects. The Cornwall Wildlife Trust act as lead partner for much of this work.
We will share news of our farm related work on our farming blog, and details of our events for farmers can be found on our events calendar. Previous events have included an interactive soils training day.
We are also pleased to offer limited small grants related to aspects of farming where it supports the biodiversity and ecology of Penwith - see this page for more details.
For more information on our work with farmers please contact Phil, our Farm Environment Officer, at philip.pengelly@cornwallwildlifetrust.org.uk or Nick, our Ecologist, at nick.taylor@cornwallwildlifetrust.org.uk
You can also find links of interest to Penwith farmers here.