Lerghow ha Henleow
Trails and Ancient Sites
One of the Penwith Landscape Partnership's main aims is to help care for and support Penwith's amazing ancient sites, and to support access paths and trails linking these for visitors. Find out more about our work below.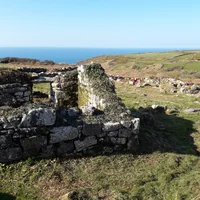 Henleow
Ancient Sites
The Penwith Landscape contains hundreds of archaeological sites, ranging from Ancient cairns to Post-Medieval farm buildings. During the course of the programme, we will be working on a number of these sites, helping to clear vegetation, survey and record these sites for history.
Throughout our work, we will be sharing more about some of the sites where we have worked extensively, supported by the hard work of our volunteers to clear, survey and research the history of these sites. Click on the links below to investigate some of Penwith's fascinating archaeology, and remember to check this page regularly as we will be adding more sites here as we work.
Our work on ancient sites is supported by our partner the Cornish Ancient Sites Protection Network, or CASPN. Find out more by visiting their website.
You can also browse a map of the ancient sites we have been working on- click the button below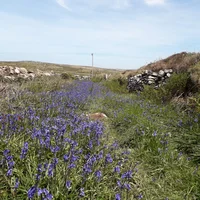 Lerghow
Trails
Why visit just one of Penwith's ancient sites, when you can follow a trail and visit several on one visit? Our trails have been designed to provide circular walks and links between Penwith's archaeological treasures, and along the way to you can discover breathtaking landscapes and coastal views. Our programme of work includes working with landowners to support trails, clearing vegetation, and improvements such as new gates.
Throughout our work, we will be sharing new trails with additional supporting material to help you follow these routes through our living, working landscape. Click on the links below to view trail guides we have created, to show how you can follow in our footsteps to truly explore Penwith. We will be adding new trails throughout our programme of work so keep checking this page for new trails and information!
You can also browse a map of the trails we have been working on - click the button below