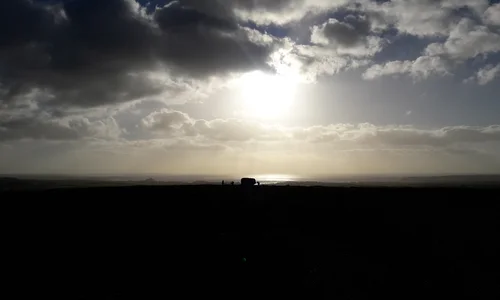 As the year rolls through October we find Halloween is fast approaching, and we want to mark it by celebrating the best folktales and spooky stories from Penwith- and we'd love to hear from you.
The Penwith landscape is rich in folklore- ghosts and giants rub shoulders with pixies and knockers, holy wells and ancient sites give rise to miracle cures, and even the Devil has been known to make an appearance or two! While many folktales are well known, there are others that have been passed through families, and even new tales being born as we interact with our living, working landscape.
As such we want to hear from you and your experiences of Penwith- have you had a ghostly encounter, or found yourself pixie led on the moors? Maybe you've heard the knockers tapping away in the mines, or your family still swears by a charm or spell passed through the generations. Or perhaps one of your ancestors encountered a spirit, and the tale has been shared in your family ever since. We'd love to hear your stories- we'll make a record of all the tales we receive, and share some of them on our social media channels over Halloween week, as well as here on our blog.
Get in touch by emailing PLPinfo@cornwallwildlifetrust.org.uk, or if you prefer send as a message via Facebook, Twitter, and Instagram. We look forward to hearing from you!